Flexible insurance plans for individuals
Our Access Plans are affordable, easy to use, and you can enroll anytime. They are great for entrepreneurs, freelancers, and the self-employed.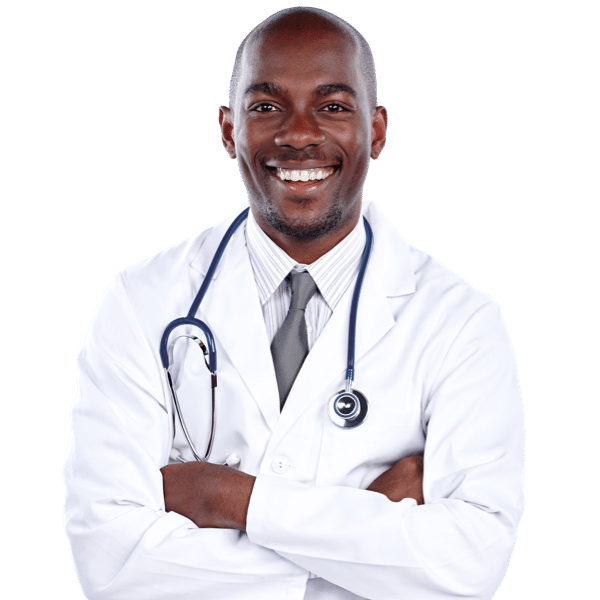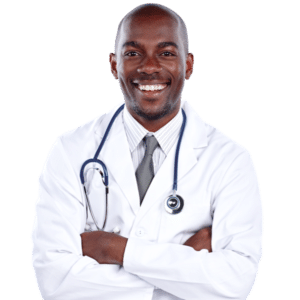 See any doctor you like
Our service isn't bound by a network. Simply choose your doctor based on your preferences.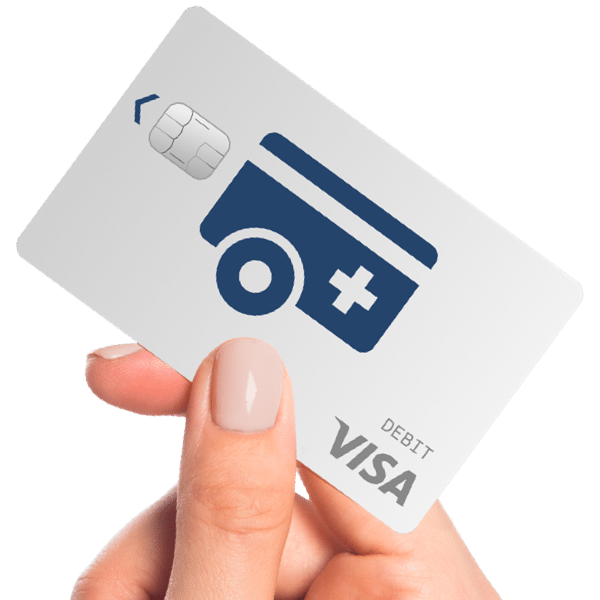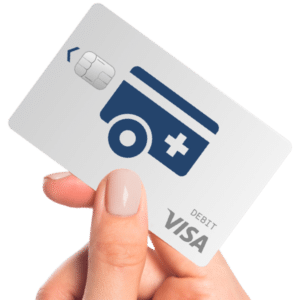 Affordable by design
Ask for the lower cash price and pay for care with your Sidecar Health VISA benefit card. Plus, no deductibles or copays.*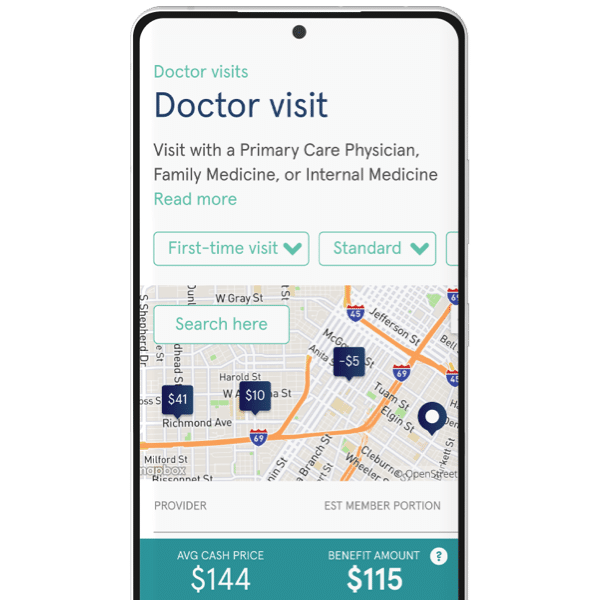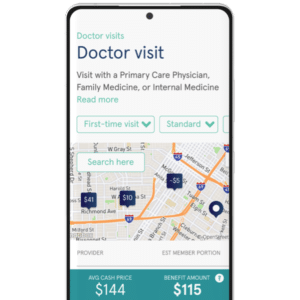 Straightforward process
Shop doctors and pharmacies by comparing prices to your Benefit Amounts.
Pay less for the coverage you want
Sidecar Health is more affordable than similar competitors because its streamlined process uses lower cash prices for care and eliminates costly overhead.
No deductibles come standard*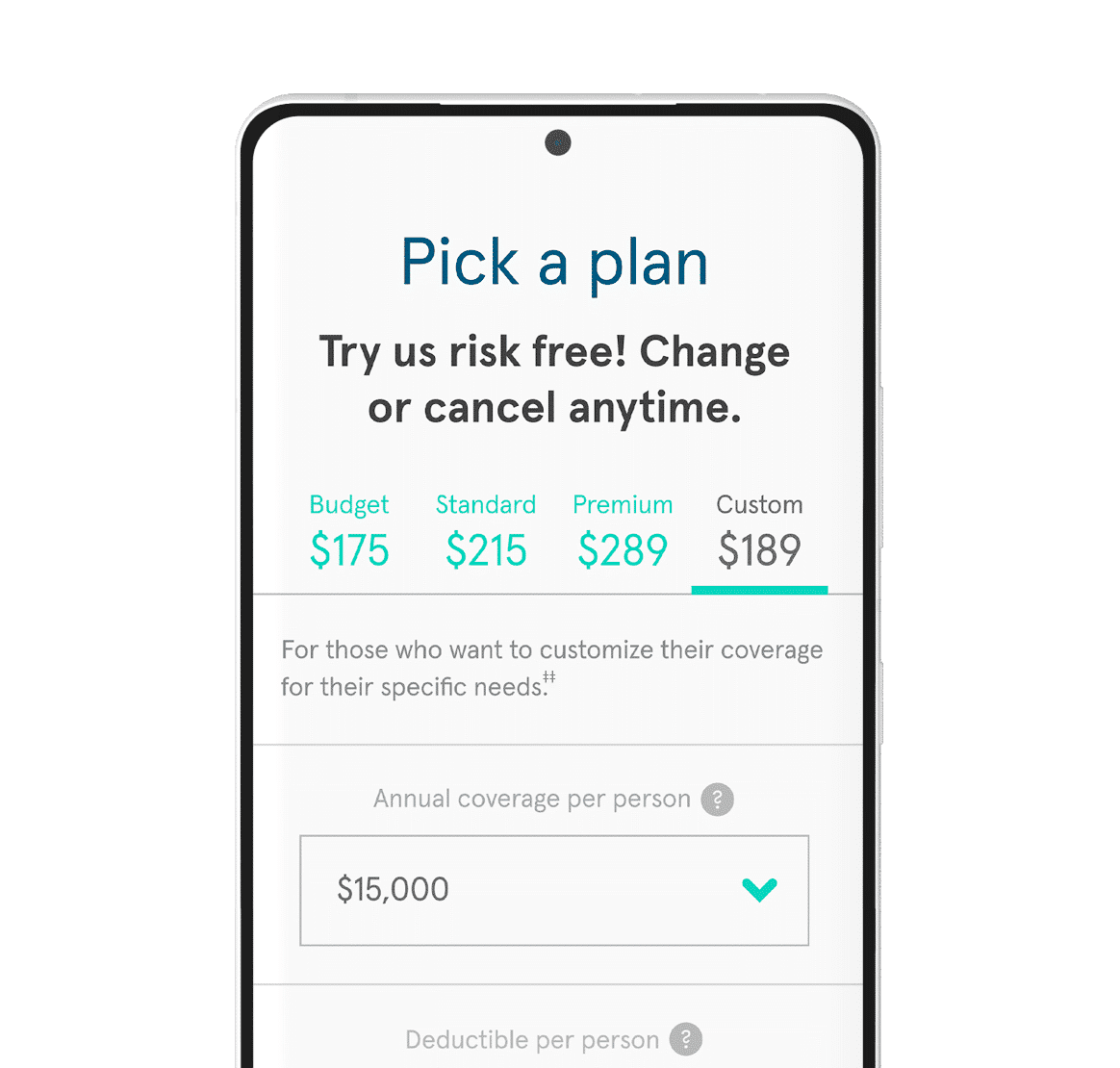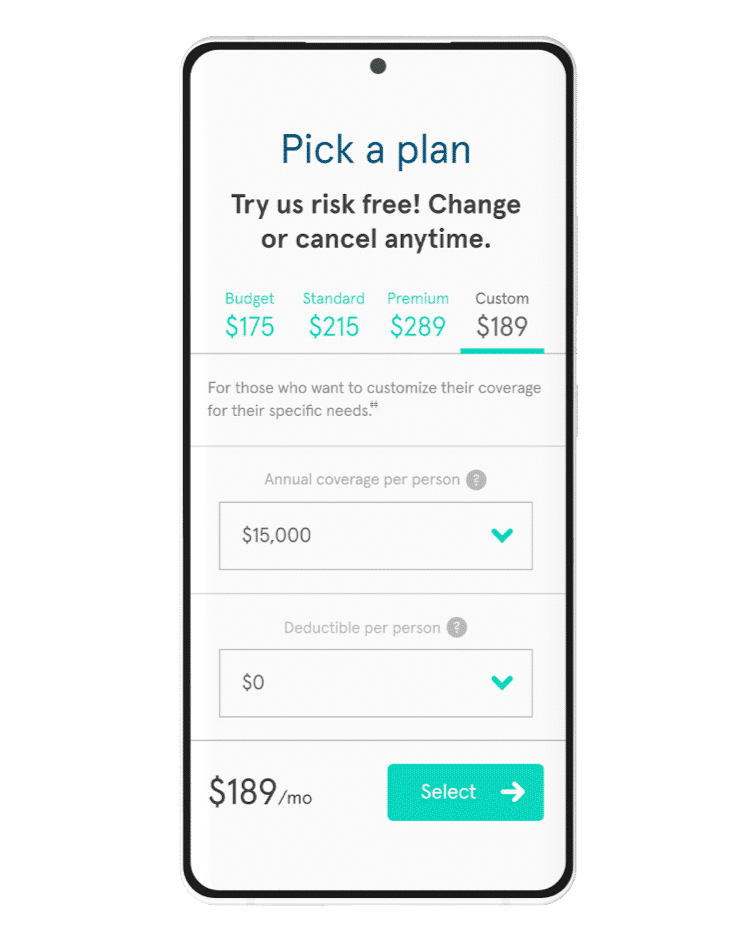 Select coverage for the services you want without paying for the ones you don't. If your needs change, you can always adjust your coverage.**
Sign up or adjust your coverage whenever you like, any time of the year.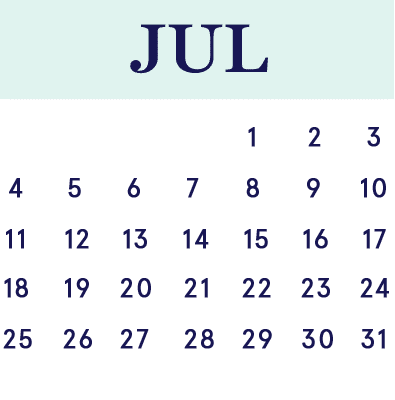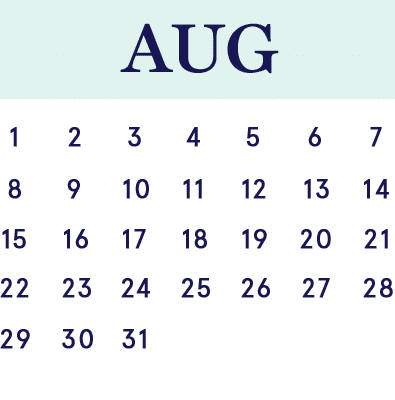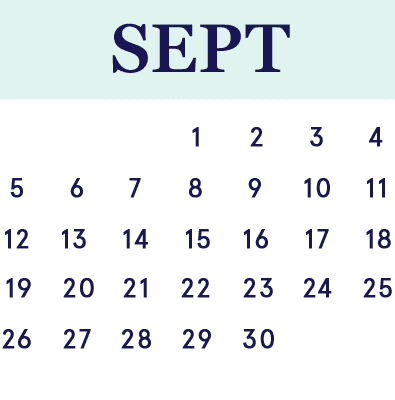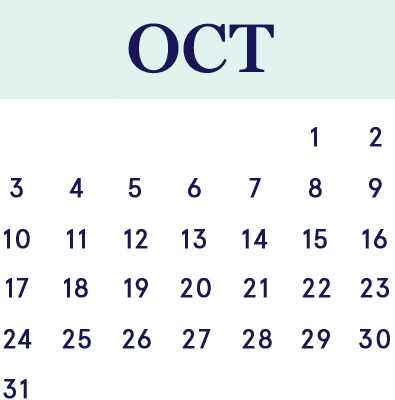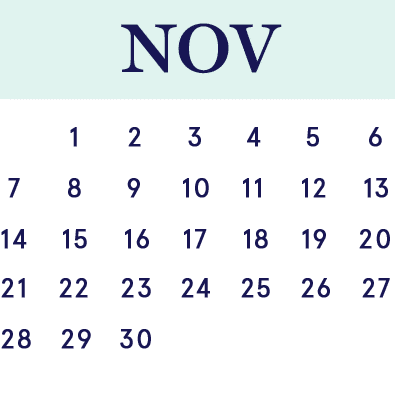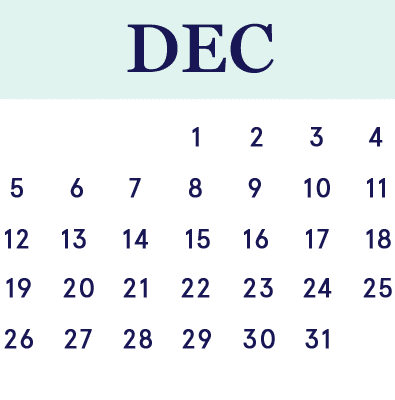 All our plans come with robust coverage
Your Benefit Amount for a
is
You'll get the same benefit no matter which provider you see. And you can always look up your Benefit Amount before you get your care.
Save 40% or more†† with the Sidecar Health cash price model
When doctors don't need to chase reimbursements from the insurance company, they often give discounts.
By paying for your care at the time of service using your Sidecar Health VISA benefit card, doctors get paid directly which translates to lower costs.

Absolutely. Preventive services are covered the same way as other healthcare services that you may receive.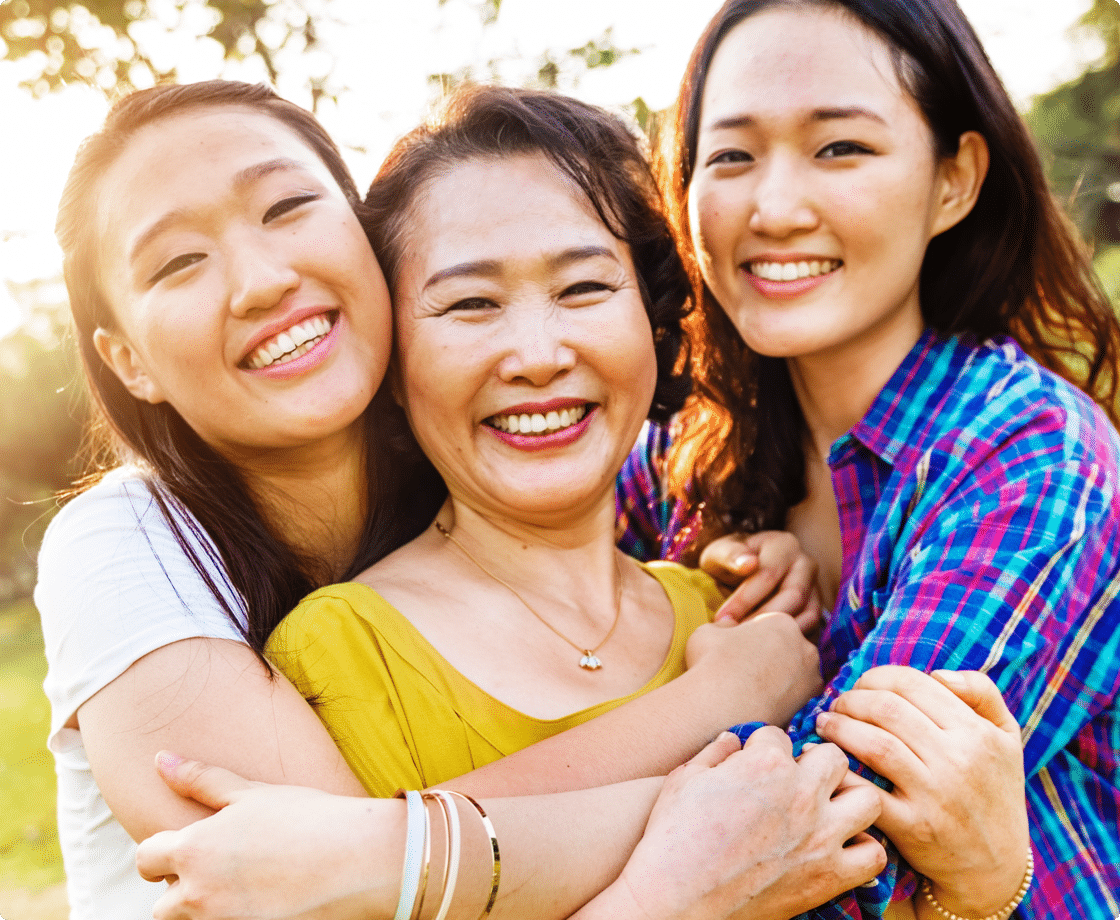 Sidecar Health members rave about our Member Care team, available 7 days a week.
Want to know how much you can save with Sidecar Health? Enter your zip code to find quotes in your area.