Sidecar Health Raises $125 Million to Scale "Cash Price" Health Insurance Offering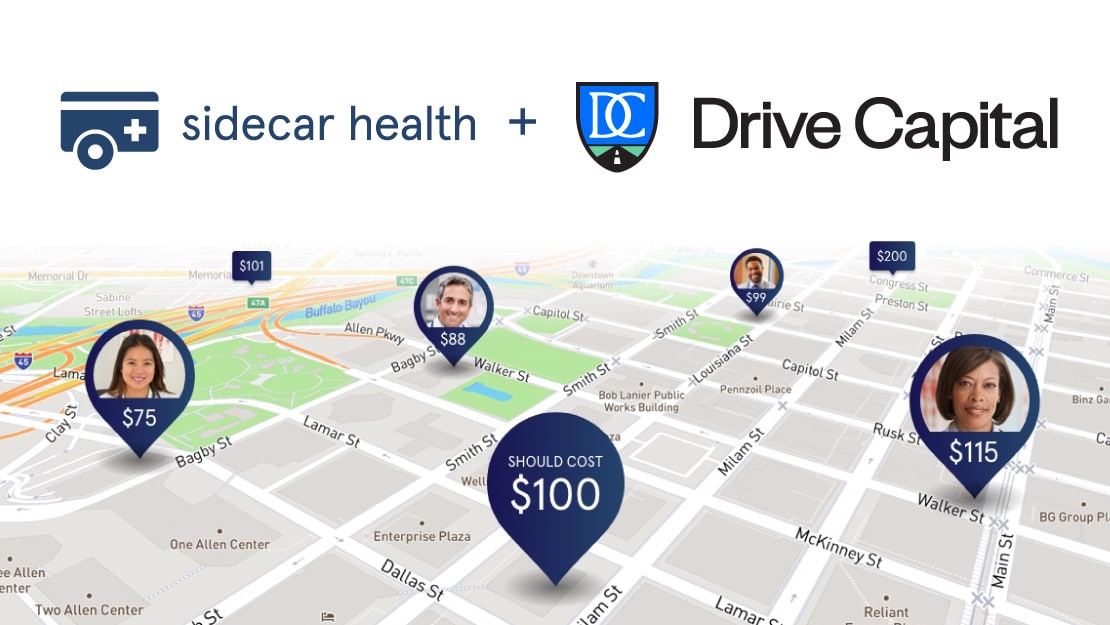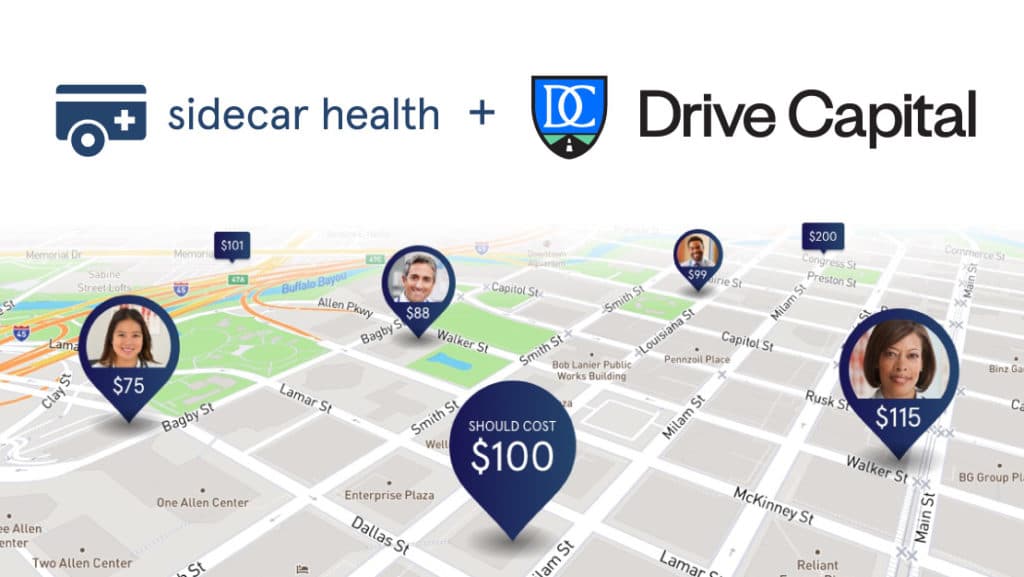 Disruptive insurtech startup valuation reaches $1 billion in Series C investment round led by Drive Capital. Company aims to eliminate $1 trillion in healthcare waste annually by bringing transparency and consumer behavior to opaque US healthcare market
Los Angeles – Health insurtech company Sidecar Health today announced it has raised $125 million in its Series C funding round at a valuation of $1 billion. The company utilizes a "cash price" model that enables members to pay lower "self-pay" or "cash" prices to their healthcare providers rather than the higher rates negotiated by insurance companies. The investment will further accelerate the company's growth as well as fund the launch of a new Affordable Care Act offering for federal and state exchanges. The round was led by Drive Capital and joined by new investors BOND, Tiger Global and Menlo Ventures along with existing investors Cathay Innovation and GreatPoint Ventures. Sidecar Health has raised more than $175 million since its founding in 2018.
"The plans we designed give Sidecar Health members two things: the money they need to purchase care and the information to make decisions that are right for them," said Patrick Quigley, co-founder and CEO of Sidecar Health. "By doing so, we are turning patients into purchasers of healthcare. This latest funding accelerates us on our mission to make healthcare more affordable and accessible for all Americans."
Sidecar Health will use the investment to expand its geographic footprint, grow its team and invest in new insurance products that build on its success in the uninsured market. The first of these will be an ACA or "Obamacare" offering for 2022, followed by a product for the self-funded employer market.
"Sidecar Health is the biggest idea I have seen in almost two decades of investing in healthcare," said Noah Knauf, General Partner at BOND. "We are strong believers in their product which brings unprecedented value, simplicity, transparency and choice to consumers."
"The extraordinary level of transparency Sidecar Health brings to the marketplace has the potential to fundamentally change how millions of Americans shop for healthcare," said Molly Bonakdarpour, Partner at Drive Capital. "We think Sidecar Health's team of consumer, technology and healthcare veterans is well positioned to capitalize on the large healthcare insurtech opportunity."
Sidecar Health's innovative approach to health insurance is predicated on the simple principle that all consumers can be better purchasers of healthcare. In addition to offering members lower monthly premiums and the option to see any doctor, the company's proprietary app and payment technology allow members to see their benefit amounts for more than 170,000 medical services and prescription drugs before they access care. Members can also view what providers have charged other Sidecar Health members for services. This transparency of cost and coverage – completely unprecedented in the U.S. healthcare system – lets members comparison shop for care as they would for any other product or service. And, because members can pay doctors at the time of care using a Sidecar Health Visa card that pulls payment directly from their plan's claims account, members can take advantage of doctors' discounted "self-pay" or "cash" rates, saving them 40% or more on healthcare costs, without network restraints or surprise bills.
Reception among consumers has been strong, with membership increasing sharply in 2020 and reviews on third-party review site Trustpilot reaching 4.5 (out of 5).
"Before I came to Sidecar Health, I had plans that looked great but they were difficult to use. Hidden fees. Asterisks on statements. I know insurance is complicated, but I just want clarity," said Scott Kammerman of Houston, who has been a Sidecar Health member since May 2020. "With Sidecar Health, it's very straightforward. I know the costs upfront."
The company is currently operating in 16 states and will continue its geographic expansion in 2021.
About Sidecar Health
Sidecar Health is changing health insurance. Unlike traditional insurance, which sits between the patient and the doctor, members pay for care directly when they receive it using the Sidecar Health Visa card. As a result, members can see any doctor, all coverage is transparent and members save 40% compared to traditional insurance. We believe it's health insurance the way it should be.
Founded in 2018, Sidecar Health has raised more than $175 million to date from Drive Capital, BOND, Menlo Ventures, Tiger Global, Cathay Innovation, GreatPoint Ventures and Morpheus Ventures. For more information visit: www.sidecarhealth.com.
Want to know how much you can save with Sidecar Health? Enter your zip code to find quotes in your area.