Sidecar Health Expands Revolutionary "Cash Price" Health Insurance to Three Additional States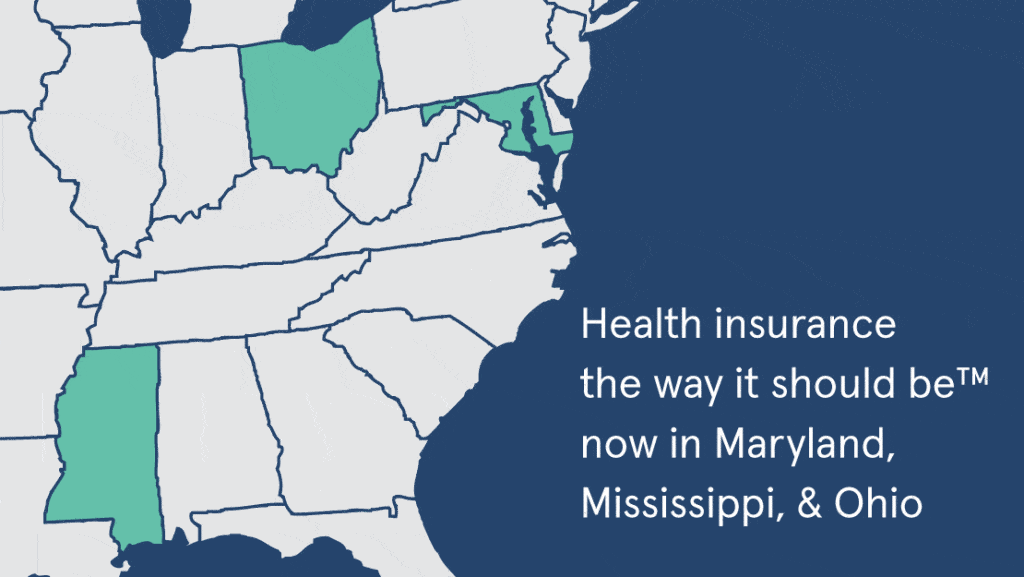 EL SEGUNDO, CA., Nov. 9, 2020 – Sidecar Health, the company dedicated to providing simple and transparent insurance options based on doctors' cash prices, today announced it is available to consumers in three additional states—Ohio, Maryland and Mississippi. At a time when millions of Americans are shopping for insurance, consumers in 14 states will now have access to Sidecar Health's flexible and affordable insurance solutions.
"Introducing Sidecar Health in Maryland, Mississippi and Ohio offers consumers in these — as well as our eleven existing states — a new approach to quality coverage," said Patrick Quigley, CEO of Sidecar Health. "With more than a combined 1.4 million people uninsured in these three states, our presence will provide a necessary solution to a large number of Americans who need it."
Sidecar Health works on the straightforward principle that everyone has the right to know the fundamentals about their healthcare, and to only pay the "cash price" for the services they need. Members receive a fixed benefit amount for any of the 170,000 medical procedures and prescriptions that Sidecar Health covers, and can see exactly what their benefit amount is through the Sidecar Health app. The result is a 40% savings on healthcare services compared to insurance-negotiated rates, without network restraints or surprise bills. Members also receive a Sidecar Health payment card, which they can use to pay for medical services at the point of service.
With the addition of Ohio, Maryland and Mississippi, Sidecar Health is now available to more than 39% of the U.S. population. While these state launches coincide with this busy insurance shopping season, Sidecar Health plans are available to consumers year-round. Sidecar Health is also available in Alabama, Arkansas, Florida, Georgia, Indiana, Kentucky, Oklahoma, North Carolina, South Carolina, Tennessee and Texas.
About Sidecar Health
Sidecar Health is changing health insurance. Unlike traditional insurance, which sits between the patient and the doctor, Sidecar Health members can pay for care directly when they get it using the Sidecar Health Visa card. As a result, members can see any doctor, all coverage is transparent and members save 40% compared to traditional insurance. We believe it's health insurance the way it should be.
Sidecar Health has raised more than $40 million to date and tripled membership in 2020. For more info visit: www.sidecarhealth.com.
Want to know how much you can save with Sidecar Health? Enter your zip code to find quotes in your area.