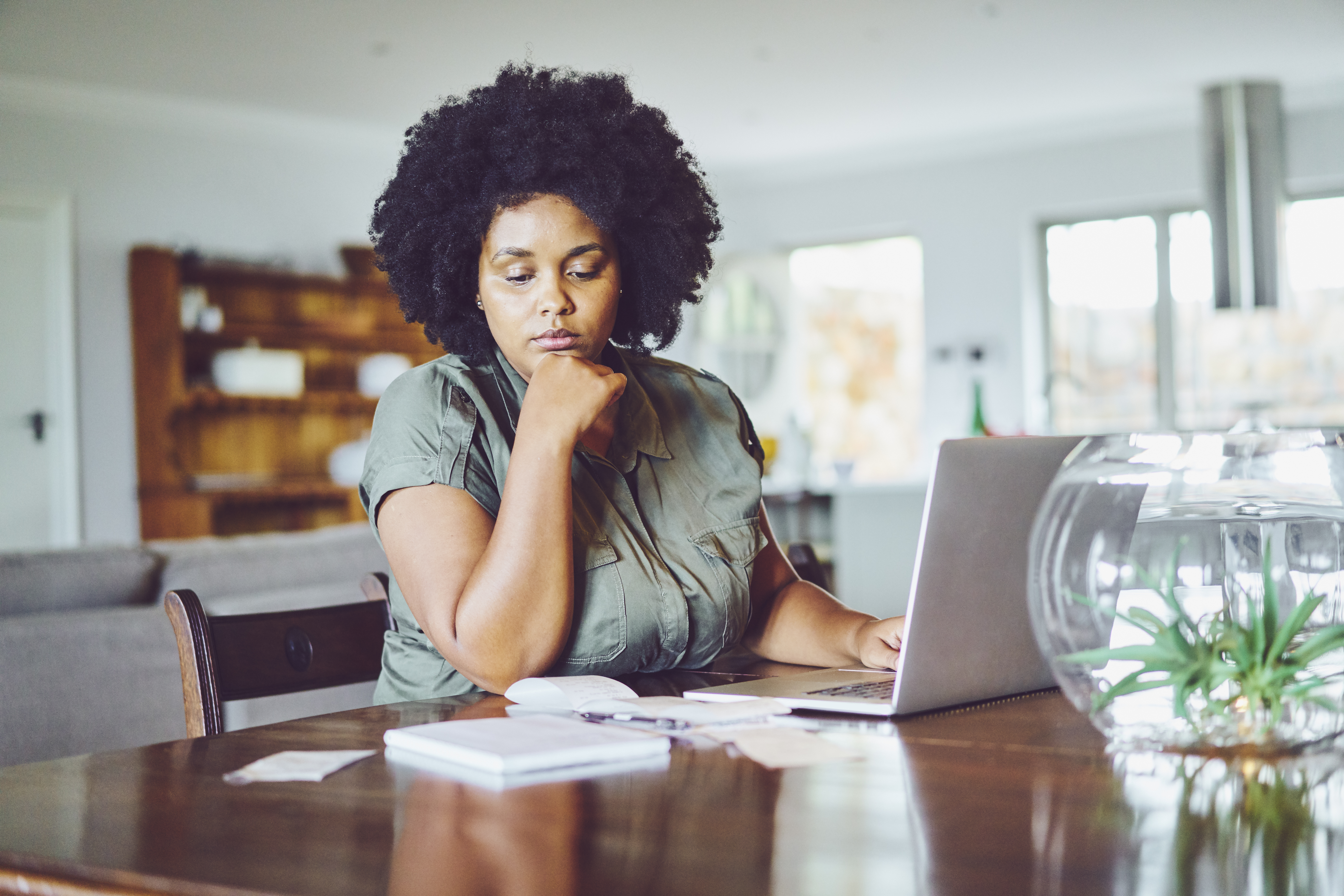 How to Pay Medical Bills
We've all been there—you visit a medical provider or take a trip to the emergency room, and a few weeks later, you receive a massive bill.
How did it cost that much?!
Maybe you didn't have insurance—or perhaps you took a trip to a hospital that your traditional health insurance company didn't cover. Either way, there's a high medical bill sitting in your desk drawer, and you're unsure whether the best strategy is to pretend like the bill doesn't exist.
We feel your pain, but when it comes to debt, default is not a viable option. It's important to come up with a plan of action so that you can pay off your debt, preserve your credit score, and get back in the black.
In this short guide, we'll discuss how to pay medical bills with a plan of attack for reducing and paying off medical debt.
Confirm the Amount and Check With Your Insurer
First things first: Confirm the amount that you actually owe.
Did you know that a high percentage of medical bills contain some kind of error? (That's not exactly a comforting thought, is it?) The billing department (the people who enter insurance codes) has minimal contact with providers, which can lead to miscommunication. Because they enter thousands of codes a day, errors are inevitable.
And if there's an error on your bill, you may owe less than you think.

Paying back medical bills is hard enough—make sure you're not paying more than you absolutely have to.
If your medical bill isn't itemized, request a full bill. Then, take a careful look for the following kinds of issues:
Overcharges
Incorrect dates of services
Multiple charges for the same procedure or line-item
Charges for procedures or services that you don't recognize
If anything looks suspicious, contact your provider and ask for an explanation. If they made an error, they'll need to contact your insurance provider with an updated claim (or, if you don't have insurance, send you a revised bill).
Understand Your Insurance Coverage
Did you receive a bill for services that you thought would be covered by your health insurance policy?
In some cases, the issue isn't with your medical bill, but the way your insurer received or processed it. Up to half of denied claims are eventually covered, which means it's worth your while to talk to your insurer.
Find out why your claim was denied. Potential reasons include:
The claim was filed with partial insurance information
There were claim coding errors, like lack of stated diagnosis
Your provider filed the claim after your insurer's window
An insurance agent can tell you what information you'll need to provide to gain approval or reach out to your provider for more information.
If you need to, you can always submit a formal appeal to request that they cover a denied claim.
Negotiate With Your Provider
After you've talked to your provider and insurer, there may still be a balance due on your medical bill.
Don't feel like that number is set in stone.
Unfortunately, medical debt is common, with almost one-third of the American workforce possessing at least some outstanding medical bills. Worse, over half of people ultimately default on their medical debt, which can affect their long-term financial health.
The good news? This means that medical billing departments are well-versed in negotiations. They'd much rather you pay a portion of the bill than spend months (or years) trying to collect on the debt.
Are doctor's offices really as open to negotiation as car dealerships and flea markets? Some are. Because so many people default on their medical debt, providers may be willing to cut you a deal right away.
How to Pay Off Medical Bills: Negotiation Strategies
First, call your provider's billing office and explain that the balance owed is more than you can realistically pay.
Then, try the following strategies:
Ask for their discounted rate. Most providers offer discounted rates to Medicare recipients. If you request billing at their "Medicare rate," it can lower the total amount you owe.
Request a timely payment discount. Ask if you can receive a total discount of 10% or 20% if you pay all or most of the bill within 30 days. If you happen to have savings on-hand to cover most of the bill, this can be a great way to reduce the amount you owe.
Research other providers. Is your provider charging much more than others in the immediate geographic vicinity? If you let the billing department know that their request is out of line with fair market practice, they may be more willing to negotiate. If necessary, take additional steps like filing a grievance.
Hopefully, using these strategies can reduce your bill to an affordable amount. If not, read on for more ways to begin paying it down.
Create a Payment Plan
If you can avoid it, don't put a medical bill on your everyday credit card. Why?
You'll have to pay interest on the total.
You may lower your credit score by occupying more of your credit.
Instead, ask your provider's billing office to create an interest-free payment plan. As long as they're receiving regular, timely payments on your balance, they have an incentive to work with you.
Loans
In some situations, you might need a private loan to cover your medical debt. But before you consider this option, seek other kinds of professional help.
For Very High Bills
In some cases, your medical debt might be higher than you can afford to pay for the foreseeable future. But that doesn't mean you have to declare bankruptcy!
Instead, enlist the help of a medical bill advocate.
Medical bill advocates are professionals who are well-versed in dealing with billing departments and insurers to reach a reasonable resolution.
How can you find a qualified medical bill advocate?
The Alliance of Claims Assistance Professionals (ACAP) nonprofit organization houses medical bill advocates with backgrounds in nursing, law, and more.
Your employer may offer free advocacy services. Check with Human Resources to learn more about your options.
Some medical bill advocates charge by the hour, while others might ask for a certain percentage of your savings (i.e., if they reduce your debt by $10,000, they might ask for 15% or $1,500, while their payment would be more for a better settlement). Check in advance to understand the cost of their services.
How to Prepare for Future Medical Bills
Expensive medical bills can make you hesitant about visiting the doctor. After one bad experience, it's normal to worry that another high bill is just around the corner.
However, your health is one of your most important assets, and it's important to make sure you maintain it.
In situations like these, changing your approach to insurance can help give you peace of mind and lower your future medical costs.
Health Savings Accounts
Some employer-provided insurance plans provide the option to create a health savings account (HSA). With these plans, you can divert a percentage of each paycheck into your HSA.
You won't pay taxes on this money
Your savings are available for unexpected medical expenses and routine costs alike
Check with your employer to understand its HSA options.
Take Control Over Your Medical Bills
Whether you received basic medical treatment at the doctor's office or had a long stay in the emergency room, almost everybody has had to deal with an unpaid medical bill. If you were insured at the time, you may have believed you were covered. The best way to avoid these costly incidents is to really understand your health insurance coverage. To learn more about health insurance in general, continue to read our blog! A good place to start: How Does a Health Insurance Deductible Work?
Sources:
Modern Healthcare. Identifying & Addressing Common Medical Billing Errors Pre- & Post-Payment. https://www.modernhealthcare.com/finance/identifying-addressing-common-medical-billing-errors-pre-post-payment
FAIRHealth. How To Review Your Medical Bill. https://www.fairhealthconsumer.org/insurance-basics/your-bill/how-to-review-your-medical-bil
Forbes. The 5 Things You Should Know When Your Healthcare Claim Is "Denied." https://www.forbes.com/sites/stephenbrozak/2013/10/26/the-5-things-you-should-know-when-your-healthcare-claim-is-denied/?sh=2c6aae3e296e
CNBC. 32% of American workers have medical debt. https://www.cnbc.com/2020/02/13/one-third-of-american-workers-have-medical-debt-and-most-default.html
ACAP. Find a CAP.https://www.claims.org/refer.php
Want to know how much you can save with Sidecar Health? Enter your zip code to find quotes in your area.